Start your day with the comprehensive Dermabay Morning Skincare Routine kit. Our Gentle Skin Cleanser, Vitamin C 10% + Hyaluronic Acid 1% Serum, Hydrating Moisturizer, and Sunscreen work in harmony to cleanse, refresh, protect, and add a glowing touch to your skin. Embark on your day with skin that's visibly vibrant and protected.
Dullness, Uneven skin tone, Hyperpigmentation, dark spots, early signs of ageing

Suitable for –

All skin types
Share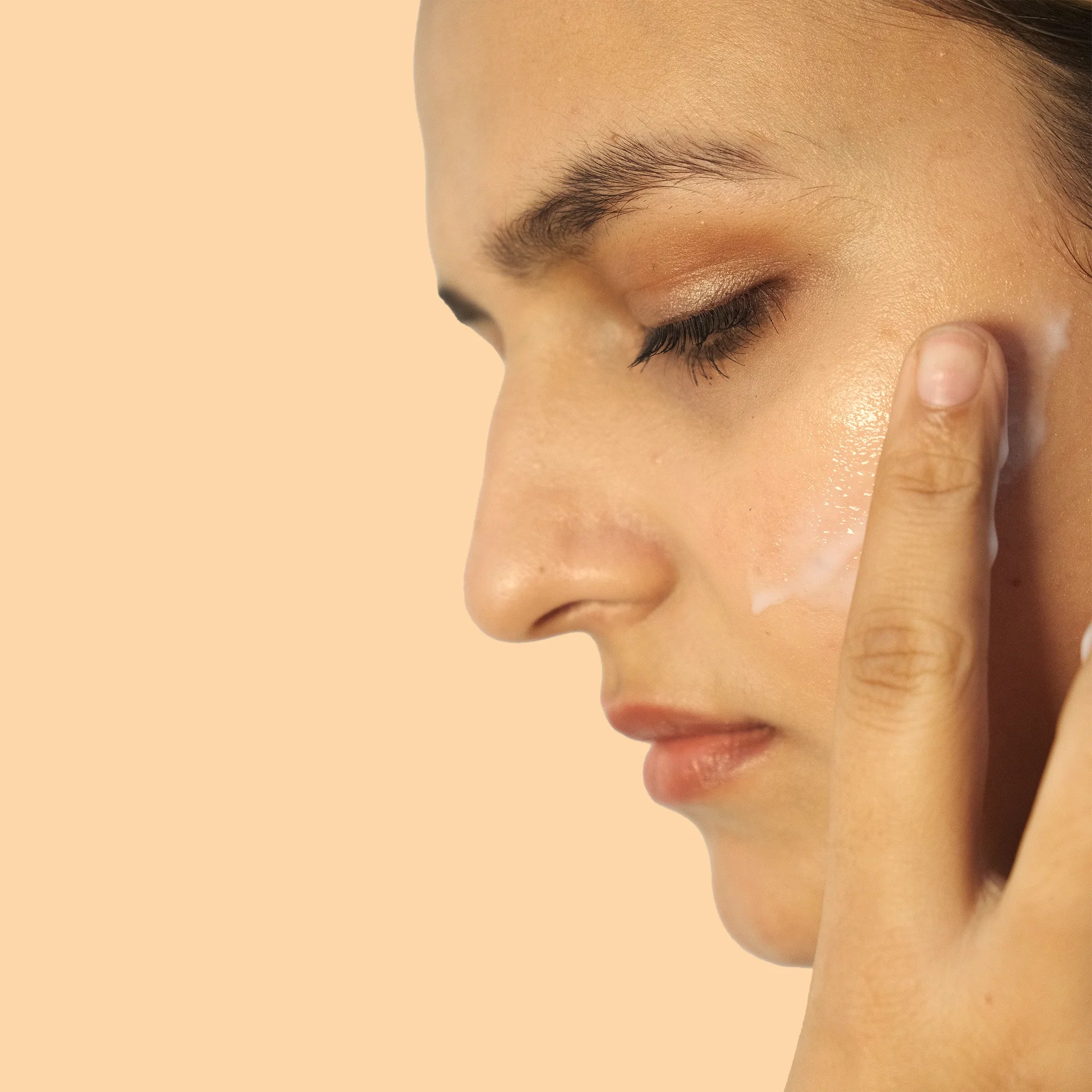 Wake up your skin with the Dermabay 'AM Routine' kit. Starting with the Gentle Skin Cleanser, Vitamin C 10% + Hyaluronic Acid 1% Serum, moving onto the Hydrating Moisturizer, and finishing with our Sunscreen, this kit promises to cleanse, rejuvenate, protect, and give a glowing start to your day.
Step into the day with visibly vibrant and well-protected skin. This comprehensive skincare routine ensures that your skin has everything it needs to face the day ahead.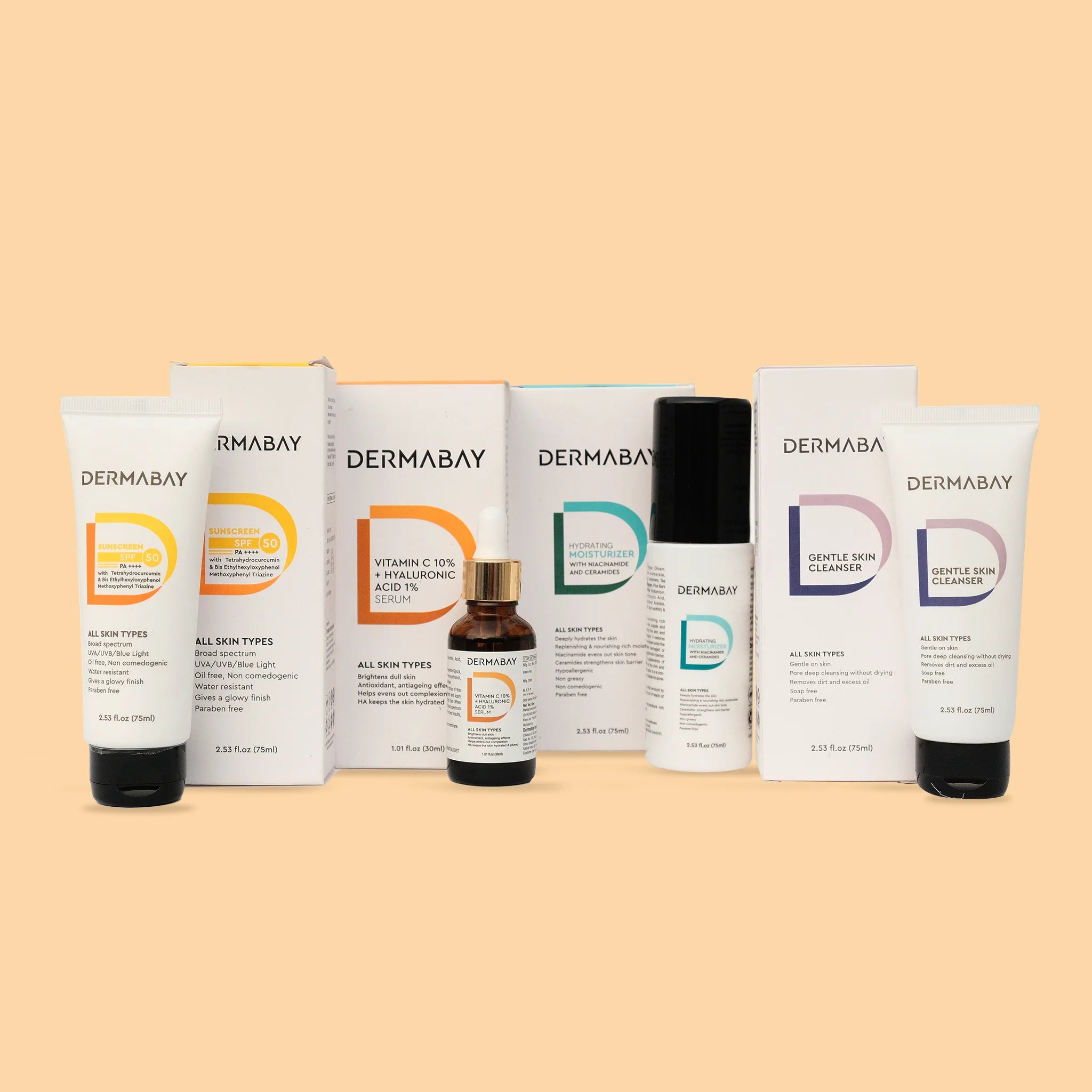 A Simple Solution for Glowing Skin
The AM Routine Kit simplifies my morning skincare routine with effective products that leave my skin looking radiant.
My Morning Must-Have: AM Routine Kit
I can't start my day without this AM Routine Kit! It has everything I need to kickstart my morning skincare routine.
All-in-One Convenience
This combo simplifies my morning routine. It contains all the essential steps I need - cleanser, moisturizer, and sunscreen. It's convenient, time-saving, and the results are fantastic.
Sun Protection You Can Trust
I'm impressed with the sun protection offered by the Dermabay AM Routine Combo. The sunscreen in this combo is not only effective but also feels great on the skin. I can confidently step out knowing my skin is shielded from harmful UV rays.
A Natural Glow Getter!
My skin feels naturally radiant, and I love that it's an all-natural product. It's become an essential part of my daily routine.